High-performance imaging system allowing for a faster and smoother operation to improve your practice workflow.
Translucent toolbar
The translucent toolbar allows you to see the full image displayed on screen. The toolbar changes to full opacity (no transparency) when moving the mouse cursor over it. Toolbar translucency and orientation are customizable.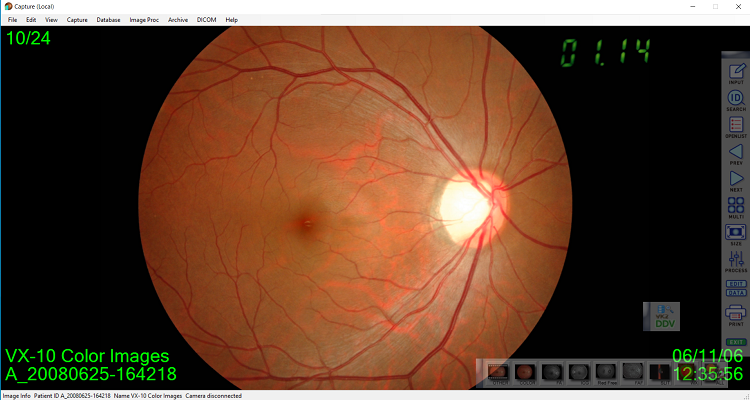 Patient information search
Complete display and search functions including direct input, ID list display, and pre-registration functions.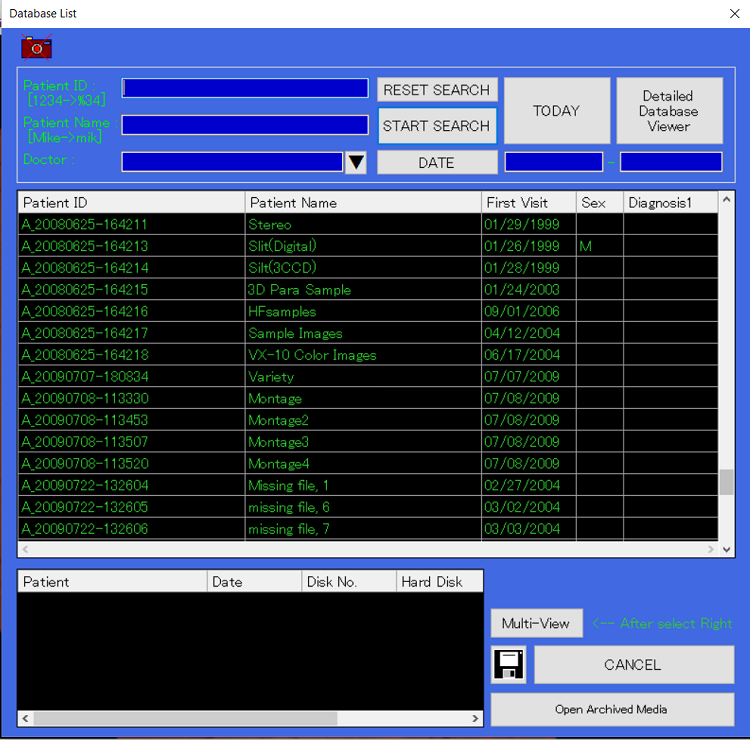 3 instruments, 1 imaging system
Up to 3 different digital/video devices 1-click switch.
Automatic switching between FA and color
In ICG or FA mode, high speed capturing (1 frame/sec, depending on CCD camera), and the timer is displayed on the monitor (linked to Kowa retinal cameras).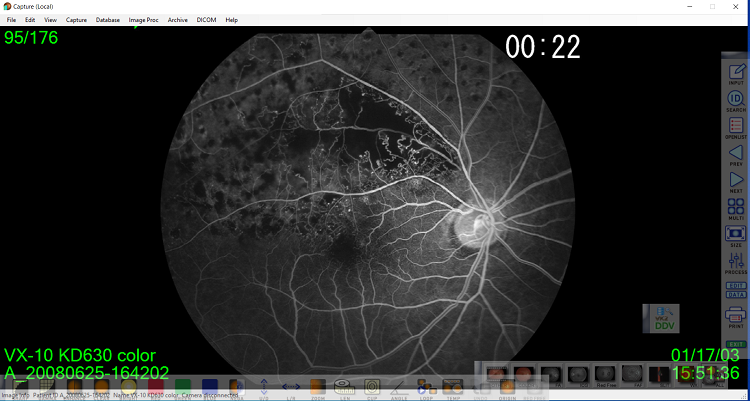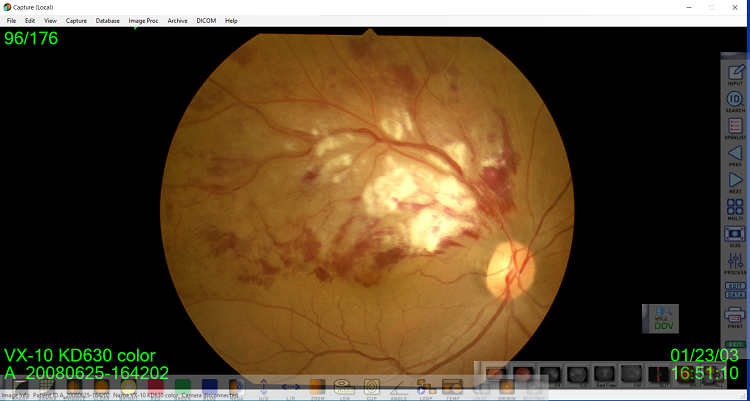 Strong ally between doctor and patient leading to better informed consent.
Multiple image display
Easy analysis with 2, 4, 6, 9, 16 images displayed at the same time.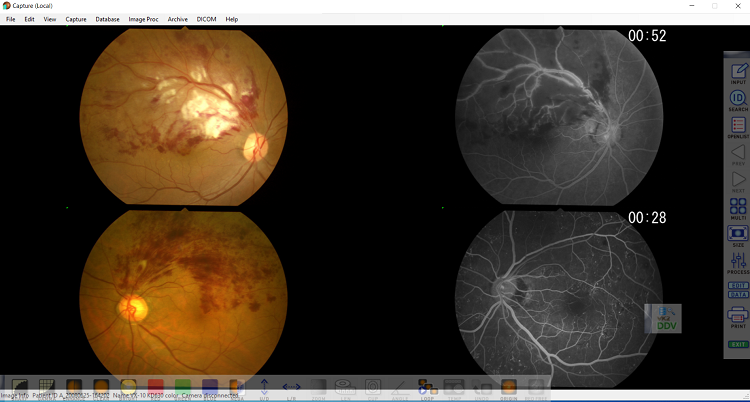 Batch image processing on multiple image display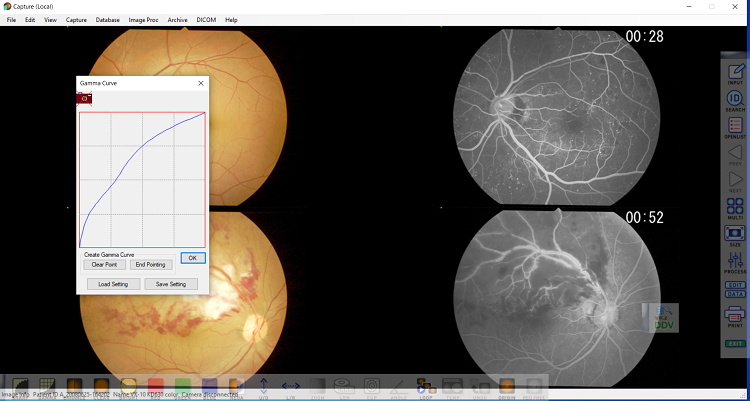 Magnifying glass function
Details can be observed by left-clicking on the area to be magnified on screen.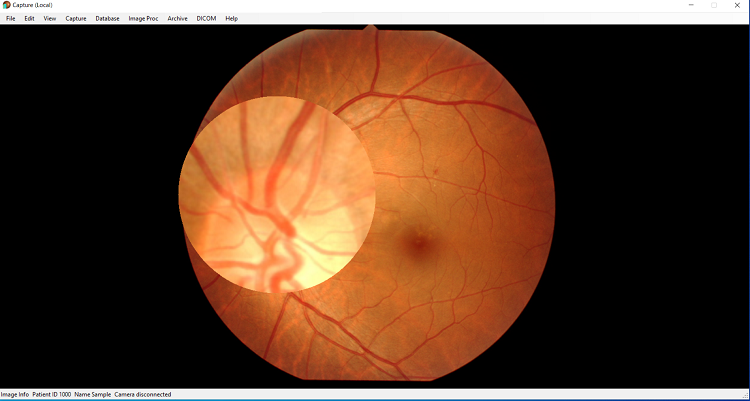 Link to perimeter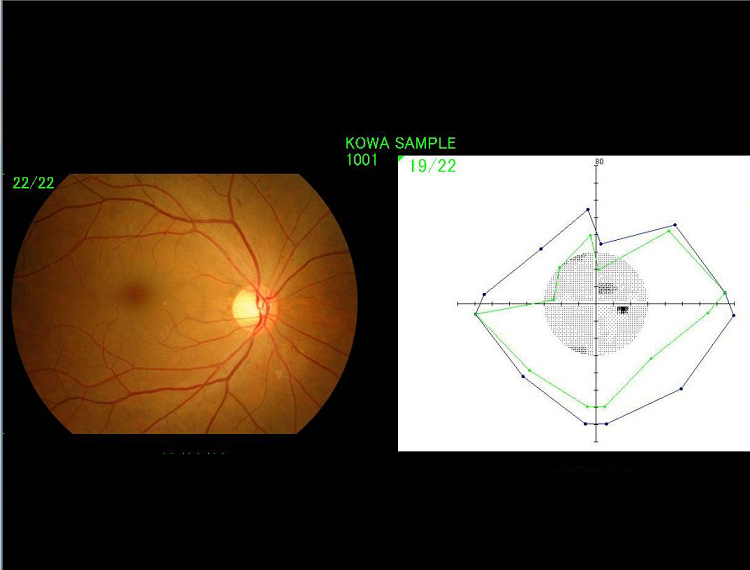 Chronological video display function
(compatible with automatic positioning)
Chronological video, such as optic disc hemorrhaging, can be created from multiple still pictures for review.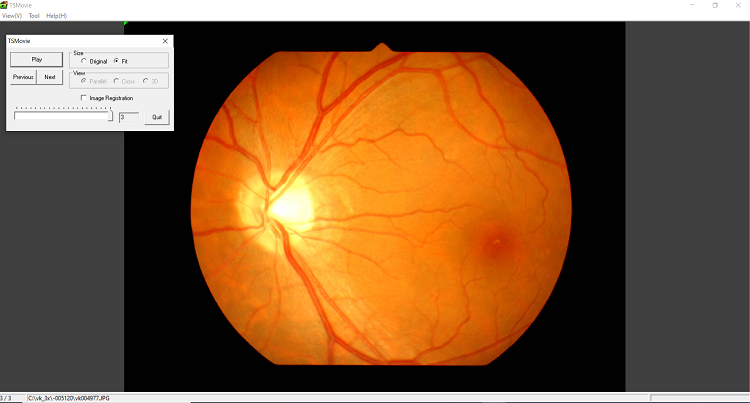 Capture type toolbar
View images by capture type (color, FA, ICG, slit lamp, etc.) in chronological order with a simple click on the toolbar.

Reference (Template) image
Patient images can be compared with stored reference images.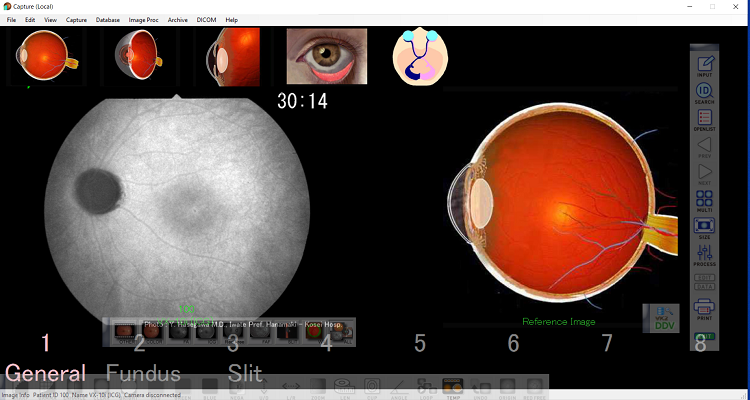 Image processing according to diagnostic needs

Simply click on the image processing toolbar for ideal image display
Features include: sharpen image, gamma process, enhance image, contrast, brightness, analysis with RGB filter, negative image, flip image, zoom, measure length, measure cup/disc ratio, measure angle, loop, undo, original, and reference template image.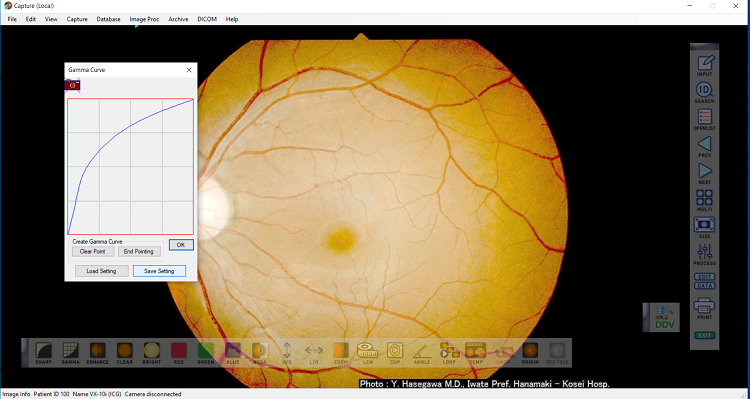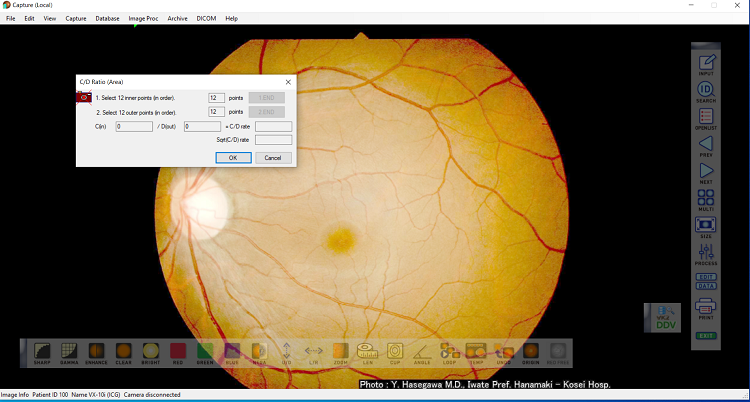 Other function
Montage function
This function is enhanced with an advanced algorithm to obtain a montage of images that are easy to observe. Automatic positioning with fine rotation adjustment function is also available.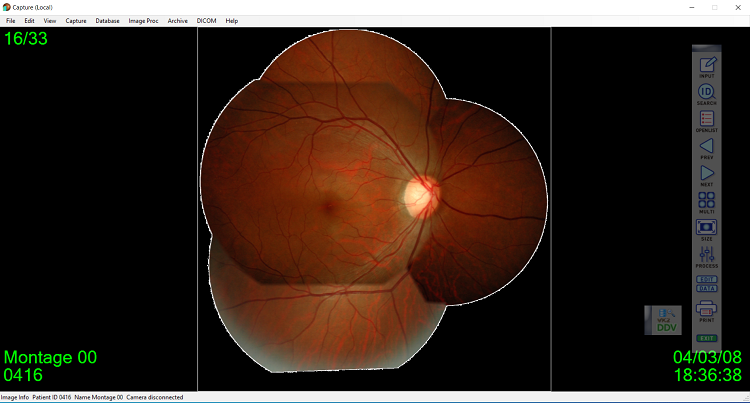 Option
DICOM export software*
Images selected from KOWA VK-2s are easily sent to the DICOM server.
* Optional software for KOWA VK-2s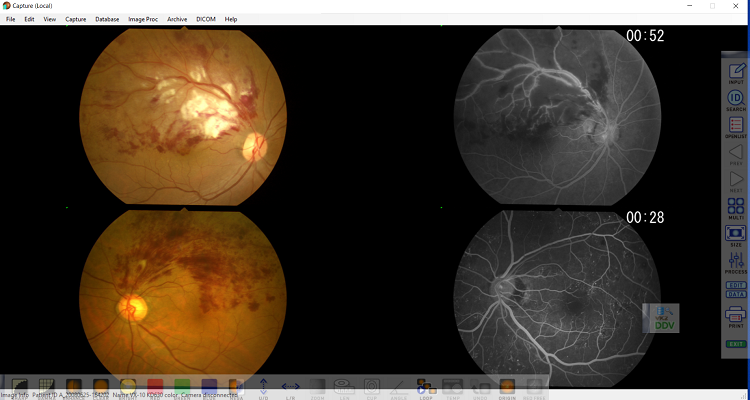 Viewing software option
Visual field viewer software
KOWA AP-7000 data can be reviewed for sharing of patient information.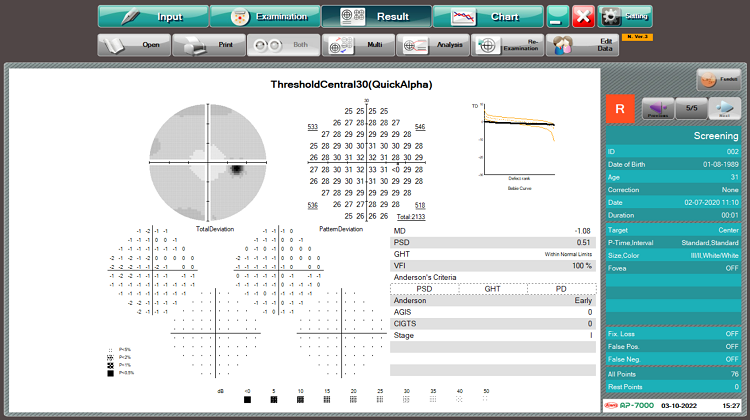 Viewer software
Image data captured by KOWA VK-2s can be reviewed.