Kowa American Corporation Announces 24 Megapixel Camera Upgrade on Non-Mydriatic Nonmyd 7 Fundus Camera
Jun 19, 2015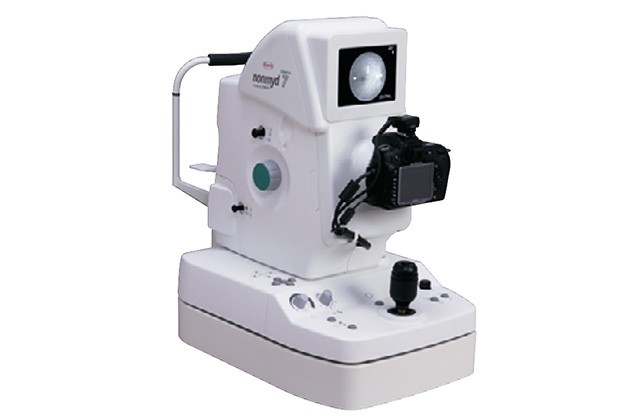 Kowa shifts 16MP camera to 24MP camera to make it the highest resolution fundus camera on the market.
Kowa American Corporation launches newly upgraded Non-Mydriatic Nonmyd 7 Fundus Camera with a 24 megapixel digital camera, making it the highest resolution camera available on the market today. The Nonmyd 7 fundus camera captures sharper and clearer images to aid in clinic decisions for improved patient care.
The camera's advanced technology built into an efficient design uses intuitive ergonomic operations to make fundus photography easy. The Nonmyd 7 operates with two optical angles at 45° and 20° with easy alignment in just two steps. Three internal fixation points ensure retinal coverage and accurate images. The non-mydriatic Nonmyd 7 fundus camera keeps the doctor in control, from image capture to diagnosis.
TWhen paired with Kowa's Portable VK-2 Digital Imaging System software, the Nonmyd 7 can seamlessly store and restore data with automatic image saving. Additionally, all new Nonmyd 7 fundus cameras come with Kowa's two-year limited warranty and one year of technical phone and remote support to ensure equipment and software are running flawlessly together. The 24MP Nonmyd 7 is available now.
TAbout Kowa American Corporation: Kowa American Corporation is a U.S. subsidiary of a global multi-faceted company offering a broad range of products with technologically advanced medical products and software solutions for ophthalmology, optometry, clinics, hospitals, military facilities, universities, and research as well as private doctors. In addition, Kowa American Corporation offers a full product offering of binoculars, spotting scopes, factory automation and machine vision (CCTV), and industrial lenses.
TKowa attributes its record of success to its ability to introduce products with key features, innovation, and functions that meet specific user needs and help to make workflow more productive. Kowa is constantly expanding its focus into new fields where it can make effective use of its core technologies. In detail, Kowa is allocating more resources to niche markets such as eye care, LED lighting, and specialty lenses where greater accuracy and reliability are required. On the frontier of technology, Kowa is living up to the expectations and trust its customers have in Kowa as a global brand.